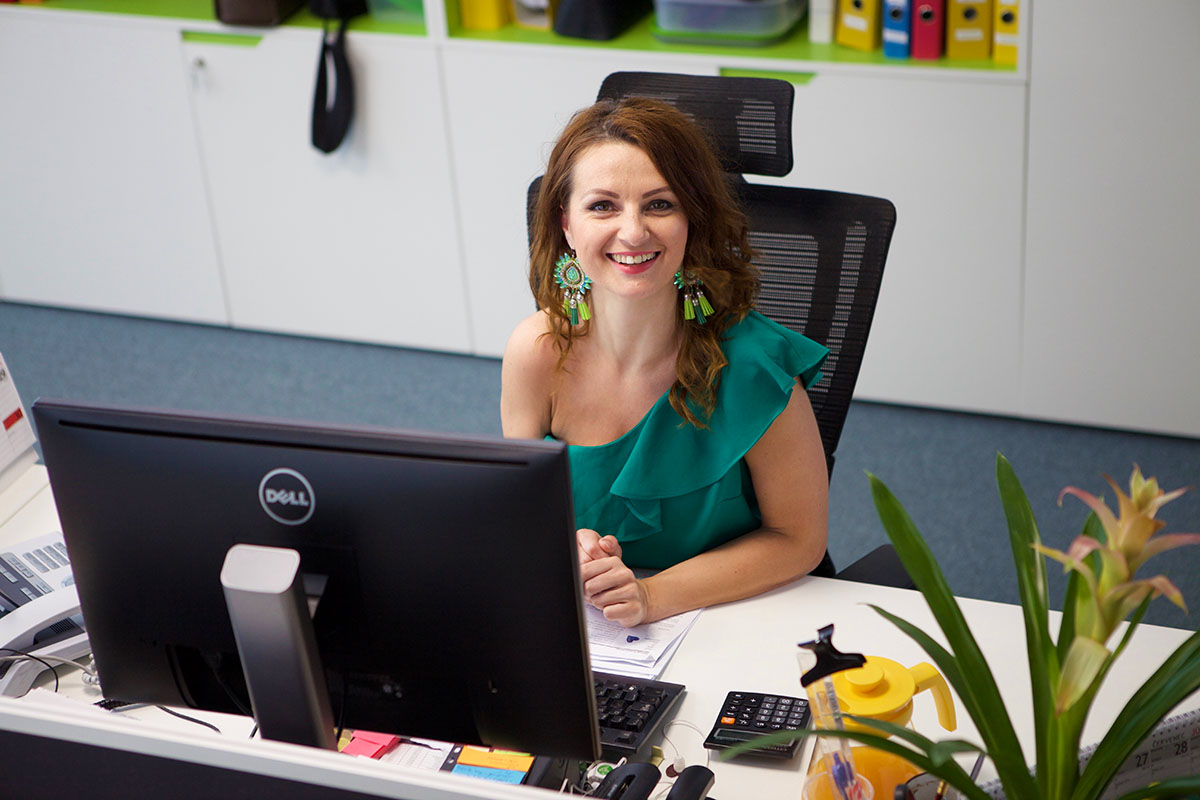 SITE ADMINISTRATIVE ASISTANT – BUCHAREST
Information about the position:
Place of work: 19 Tomas Masaryk St, Bucharest
Start date: ASAP
Contract type: Full time
Responsibilities:
Answer and direct phone calls, organize and schedule appointments, write and distribute email;
Assist in the preparation of regularly scheduled reports, update and maintain office policies and procedures;
Order office supplies and research new deals and suppliers;
Book travel arrangements, submit and reconcile expense reports;
Act as the point of contact for internal and external clients;
Receiving, verifying, and reconciling invoices issued by suppliers with the consumptions or physical items;
Creating Purchase requisitions(PRs) for invoices recording and payment;
Creating/update of new suppliers in AP module.
Benefits
Vacation: 21 (jr.) or 22 (sr.) working days per year.
Meal Vouchers: Meal vouchers with a value of 15.00 RON per work day.
Fitness centers subscription: For interested employees the employer contributes about 90RON/month/employee.
Gift Vouchers: Christmas and Eastern vouchers with a value of max deductible 150 RON/employee/event. A Christmas presents for children younger than 15 years of approximately 60RON per child
Annual Christmas Party: including employee's family members.
Team building, Sports & Cultural Activities Support: Annual contribution for team building activities.
Private Health Services: The company is contributing aprox. 80 RON/month/employee for free dental procedures and basic medical services (including yearly tests) in a private clinic.
Requirements:
Proven experience as an administrative assistant;
Proficiency in MS Office (MS Excel and MS PowerPoint, in particular);
Proficiency in English, spoken and written;
Excellent time management skills and the ability to prioritize work;
Attention to detail and problem solving skills;
Excellent written and verbal communication skills;
Strong organizational skills with the ability to multi-task.
In the hiring process we concentrate on technical knowledge. Our company offers job opportunities for university students and fresh graduates and our skilled professionals are a guarantee of a high-level mentoring program. To highly skilled professionals, we offer a challenging and competitive work environment with a multitude of demanding projects. All together we promote a good work conditions.
To apply for a job at ON Semiconductor you only need to send us your CV. When we receive it and you match our requirements, we will contact you by phone shortly. After that you will be in touch with me as the company recruiter during the whole interview process. The interview process usually takes a few weeks. You need to prepare yourself for a personal technical screening and phone HR screen. We wish you good luck in the recruiting process.


Learn more about ON Semiconductor at www.onsemi.com

Privacy policy, Cookie information, Copyright
The website is configured by www.cubestudio.sk – Ifocus Online Marketing