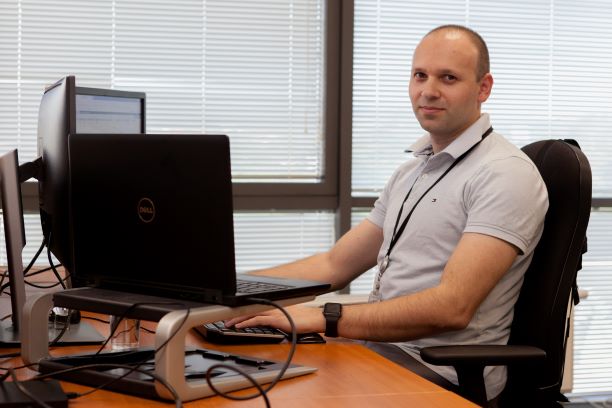 GLOBAL ACCOUNT MANAGER
Place of work: Piešťany, Vrbovská cesta 102
Salary offered (gross): Depends on candidate experience from 3 800 EUR
Primary Purpose od Role:
Manage and coordinate the assigned account (automotive industry) base in line with the growth experienced in this industry / corporate growth targets and the global account strategy. Responsible for growing footprint position at their assigned customer, in line with the ON Semiconductor Product portfolio. Meet sales budget within dedicated customer base and maximize ON Semiconductor market share. Coordinate worldwide activities around the assigned account. Frequent travel to Budapest and Lichtenstein.
Key Goals/Objectives/Activities:
Gain a good understanding of customer activities and strategies in order to get detailed knowledge of ON TAM (ON Total Available Market) and ON SAM (Serviceable Available Market) at customer base.
Create and identify new marketing opportunities, develop and execute strategies to drive increased ON Semiconductor market share.
Establish detailed understanding of customer activity in assigned account base by building solid relationships with key personnel at customers
Be the advocate of the customer inside ON Semiconductor
Ensure "share of mind" for ON Semiconductor throughout customer organizations.
Help complete and maintain detailed account profiles (when required).
Support annual contract negotiation process and day to day pricing activity.  Ensure accurate customer RFQ information is generated for the ON Semiconductor Product Portfolio
Provide quarterly sales forecast and monitor progress in Booking/Billing/Backlog. Take all necessary actions to close potential Gap.
Identify New Business Opportunity (NBO) and drive to conclusion in order to grow ON Semiconductor print position at customers
Identify New Product Opportunity (NPO) and drive to conclusion in order to grow ON Semiconductor print position at customers
Hold regular reviews with customers, to ensure ON Semiconductor remains strategically aligned to meet their key requirements.
Identify Competition behavior in the account base. Identify and execute strategic plans to counter competition.
Work seamlessly with Sales Teams, BUs and Technology Management to ensure ON Semiconductor product is included on all Customer Programs BOM's.
Provide market input for and deliver into the LRP for the ON Semiconductor business.
Manage product portfolio effectively within account base to ensure financial results meet the GOP goals.
Benefits:
• Working in a dynamic, newly formed team in challenging international environment
• Annual bonus – 50% from monthly basic salary
• Relocation bonus and travel allowance
• Pension – Company Contribution 3% of gross base salary
• Extra days of holiday
• Professional training and career opportunities
• Teambuilding and company's events
• Sport and relax activities (relax room, massages, fitness …)
Requirements:
Technical Engineering degree and directly related experience (min. 8 years).
Good communication skills.
Good time management skills.
Good knowledge of ON Semiconductor products (training provided).
Excellent relationship building skills.
Negotiation and influencing skills.
Good presentation skills.
Self-starter.
Frequent international travel (10% on average).
Fluent English.
Ako prebieha výberové konanie?
Pri výberových konaniach sa zameriavame na technické zručnosti a jazykové znalosti uchádzačov o zamestnanie, ktoré získali počas študentského a pracovného života. V našej spoločnosti je veľký priestor pre uplatnenie sa absolventov stredných a vysokých technických škôl a ich následný rozvoj. Skúseným uchádzačom o zamestnanie ponúkame stabilnú prácu a kariérny rozvoj. Všetci spoločne sa snažíme o priateľskú atmosféru.